On November 9th 1989 the traveling restrictions for East Germans were lifted and that evening the Berlin Wall came tumbling down, an unbelievable experience for many European who watched it, eyes glued to the TV. The next year on October 3rd the two countries were officially reunited. Three years later when the traveling conditions were getting better we decided to rent a motor home, to see former East Germany with our own eyes and boy what an experience and a travel into past times….
Erzgebirge – Saxon Switzerland – Dresden – Harz – Thuringian Forest
(http://en.wikipedia.org/wiki/Erzgebirge)
(http://en.wikipedia.org/wiki/Saxon_Switzerland)
(http://en.wikipedia.org/wiki/Dresden)
(http://en.wikipedia.org/wiki/Harz)
http://en.wikipedia.org/wiki/Thuringian_Forest)
Here the report:
After driving through former West Germany and one of our favorite spot the Bavarian Forest (http://en.wikipedia.org/wiki/Bayerischer_Wald), where we spent a lot of time fly fishing in the Regen, we crossed the border at Hof. We felt like being transformed back in time for at least half a century: brown coal everywhere, old black factory stacks, cobbled streets, Trabis (http://en.wikipedia.org/wiki/Trabi) it is a depressing outdated industrial area.
Steam locomotives are still widely used. (Die Weisseritztal Bahn)
We are driving through the idyllic scenery of the Saxon Switzerland, passed the Bastei (http://en.wikipedia.org/wiki/Bastei)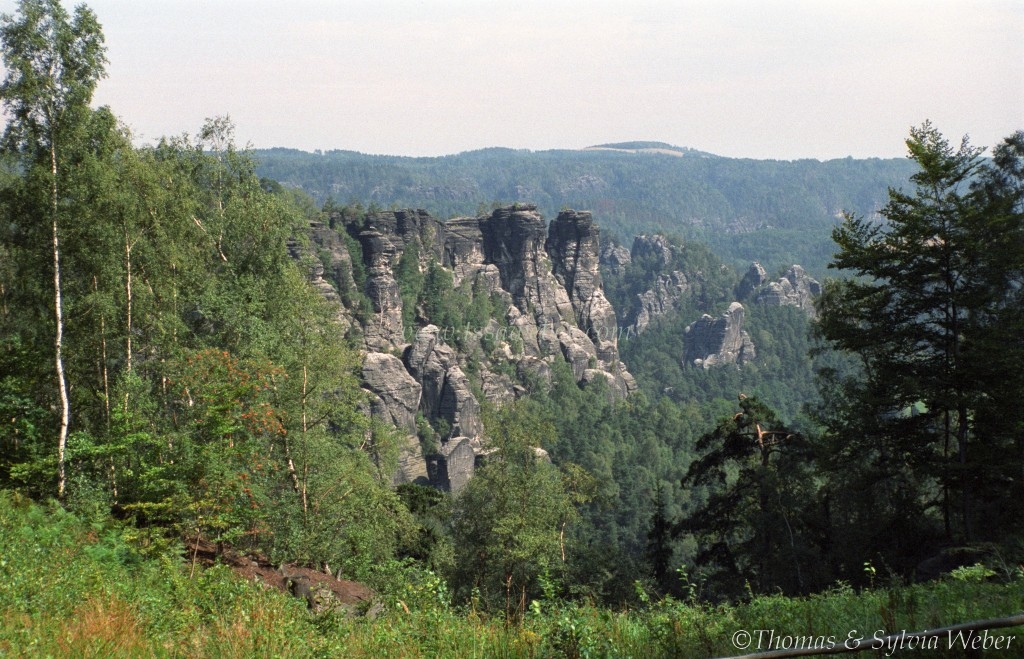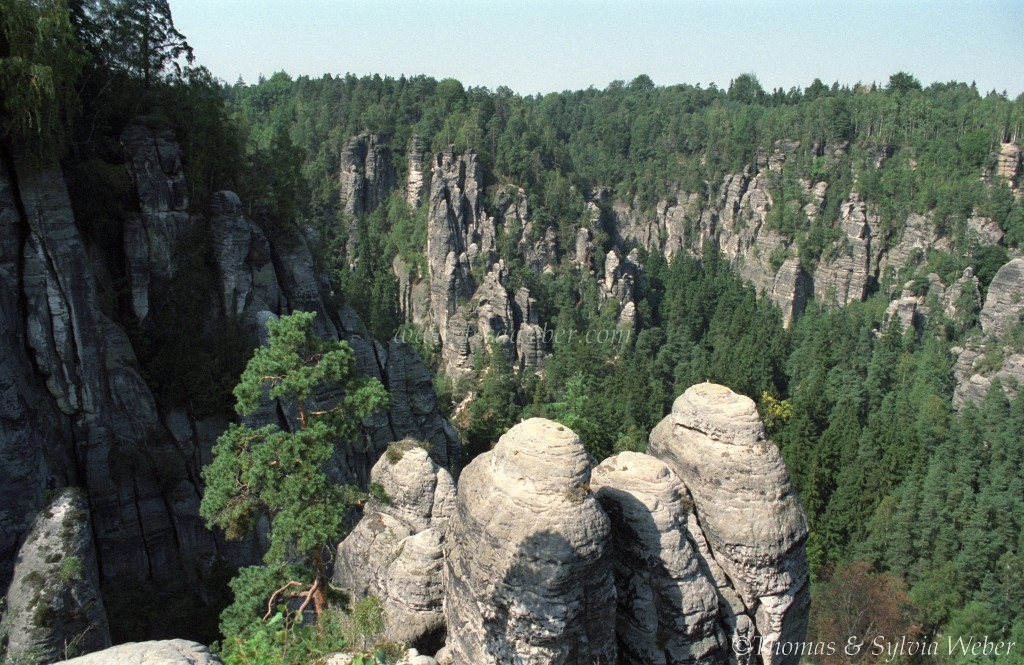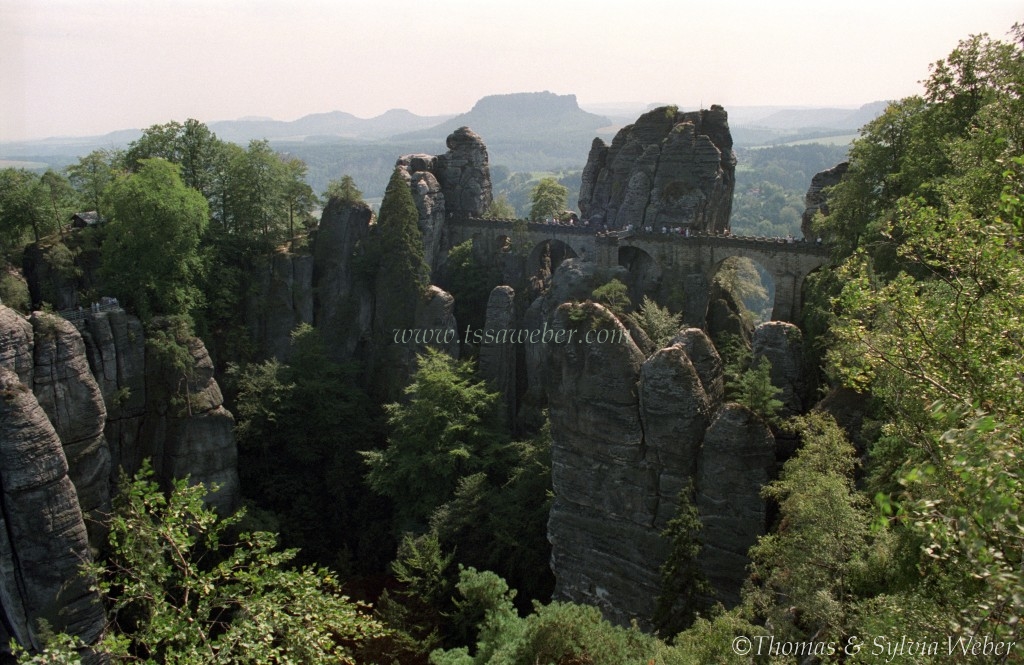 with its extraordinary view of the river Elbe and the climbing rocks. We enjoyed a visit to the famous local porcelain manufacture, Staatliche Porzellan-Manufaktur Meissen GmbH, (http://en.wikipedia.org/wiki/Meissen_porcelain) although Stephan (age 6 month) would not agree with this statement, he got restless.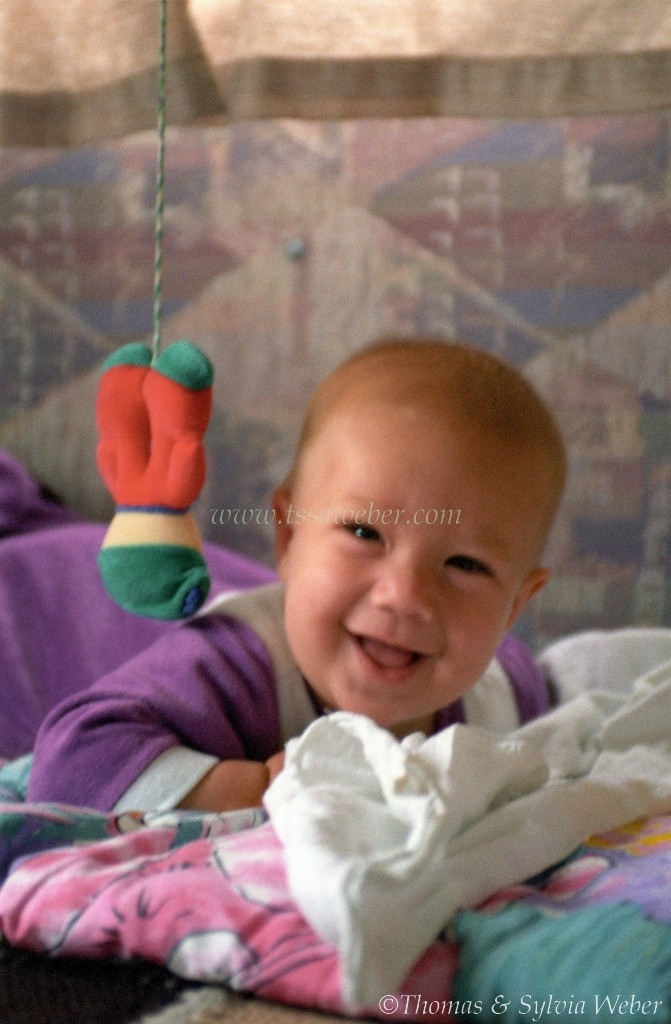 We stayed only for a short time in Dresden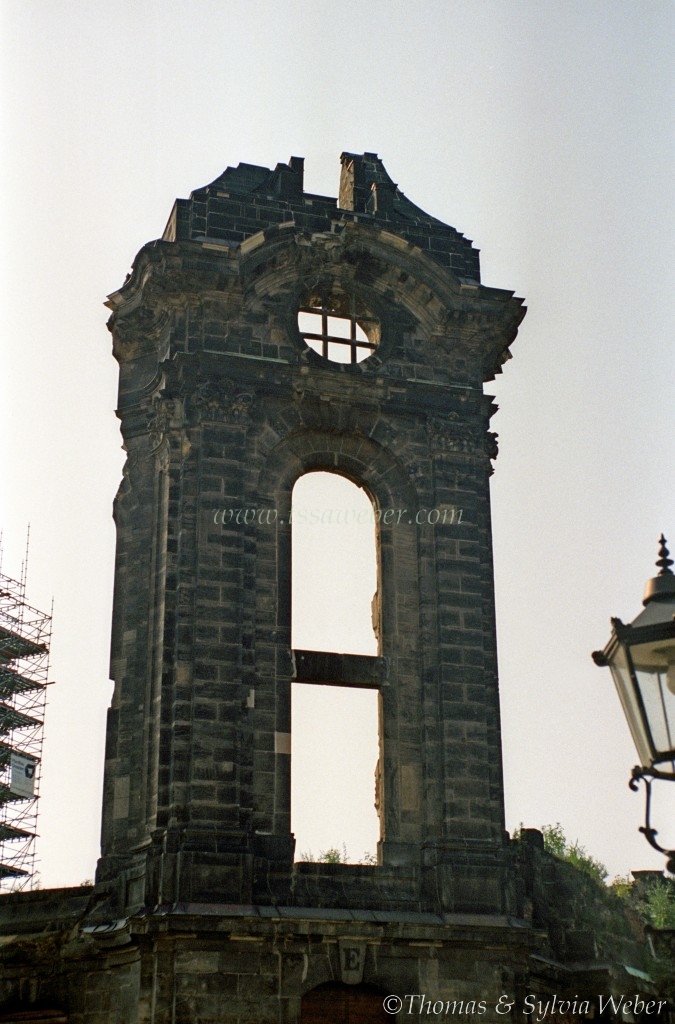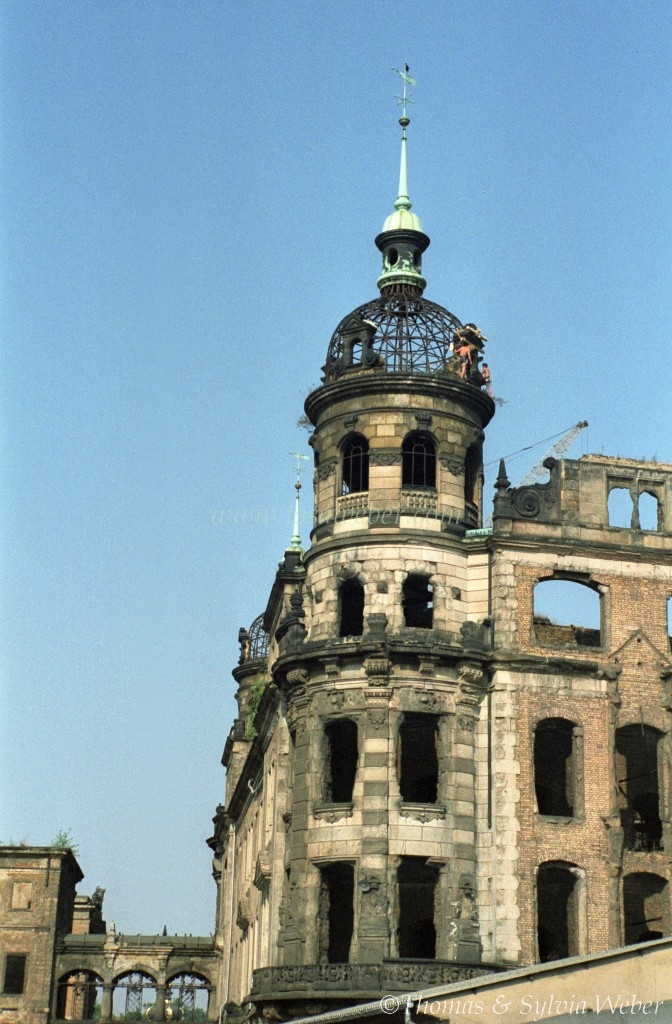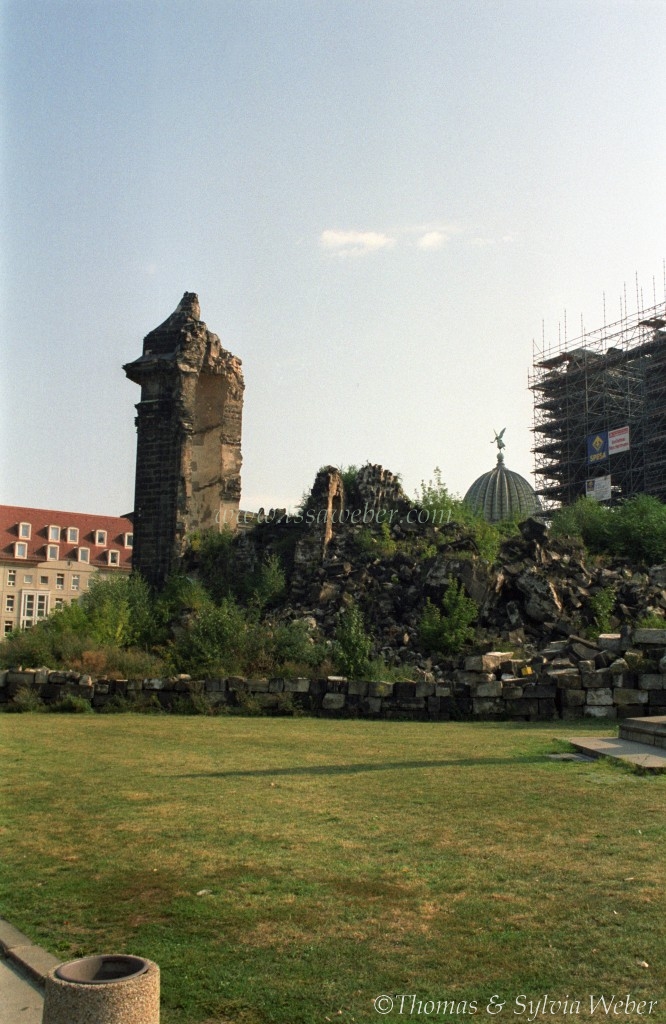 and tried to stock up on groceries. This was challenging. We were even not able to get milk – a very new experience for 'Westerners'!
In the 'Harz' we get to know local campers. They showed us the way to the 'Hexentanzplatz' on the Brocken Mountain. The night of April 30th to May 1st is a hell-raising night on the witches' dancing grounds situated on the Brocken (http://en.wikipedia.org/wiki/Brocken) called the Walpurgis Night (http://en.wikipedia.org/wiki/Walpurgis_Night). To go up there we even had the rather scary experience of an air tram from the Czech Republic!
We are very impressed by the former border to West Germany in the area of the Thuringian Forest. It is still full of landmines. We are getting a picture of the difficult situation for the local people living that close to the border under the threat of this huge armed fence, the Iron Curtain. Members of the same families live very close but separated for decades by it, in two very different countries.
This was the first vacation with Stephan. It was a great success. After returning home we decide to buy the motor home!! (and nearly went bankrupt………)