Detailed Overview of Switzerland:   Switzerland in Numbers                                                                                                                                                                                Detailed Overview of the U.S.:   The USA in Numbers
Schweiz    Suisse   Svizzera   Svizra   Switzerland
The Pictures Say It All
Switzerland is certainly beautiful country but it is also very small and it has to share its beauty with a lot of people on little space. The U.S. on the other side is beautiful country too but there is more space and less people for the amount of space available. To give you a comparison,   Switzerland has a surface of 41'290 sq km, Lake Michigan 57'800 sq km and Lake Superior even 82'100 sq km. There goes my saying you can drown Switzerland in Lake Superior, wrong you can do that twice.
No wonder do we see America as the outdoor country par excellence. We haven't met a lot of people here who haven't camped at least in the past, be it with relatives or grandparents. Hunting is a respectable sport and practiced by millions avid outdoors men and women. Dads are encouraged to take their sons and daughters in the woods. The DNR's of a lot of states have multiple programs to facilitate kids and the outdoors and support parents. Natural resources are important and huge amounts of land, water and forest are set aside to be preserved for the next generations. But they are protected in way that the people are encouraged to use and enjoy them.
Since 1988 our family always camped, we made vacations with rented campers, like the 9 weeks in New Zealand,
We probably had to change on both campers 4 or 5 times tires, depending on where you are, not so funny
5 weeks along the Alaska Highway from Vancouver to Whitehorse
and here we are in the north of Scandinavia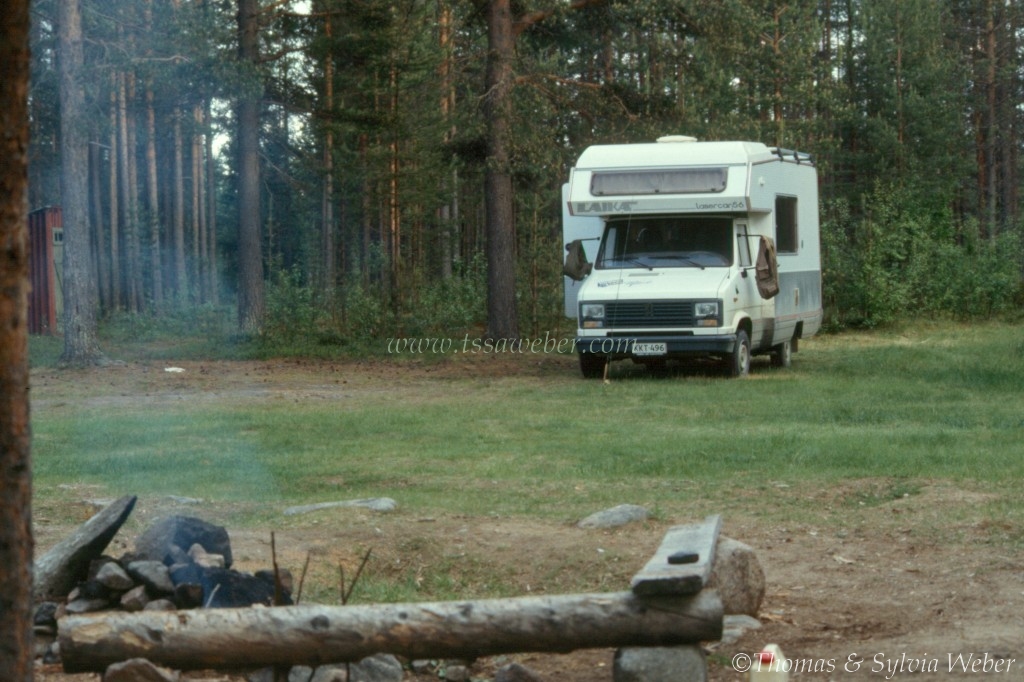 or visited Eastern Germany right after the Wall came down,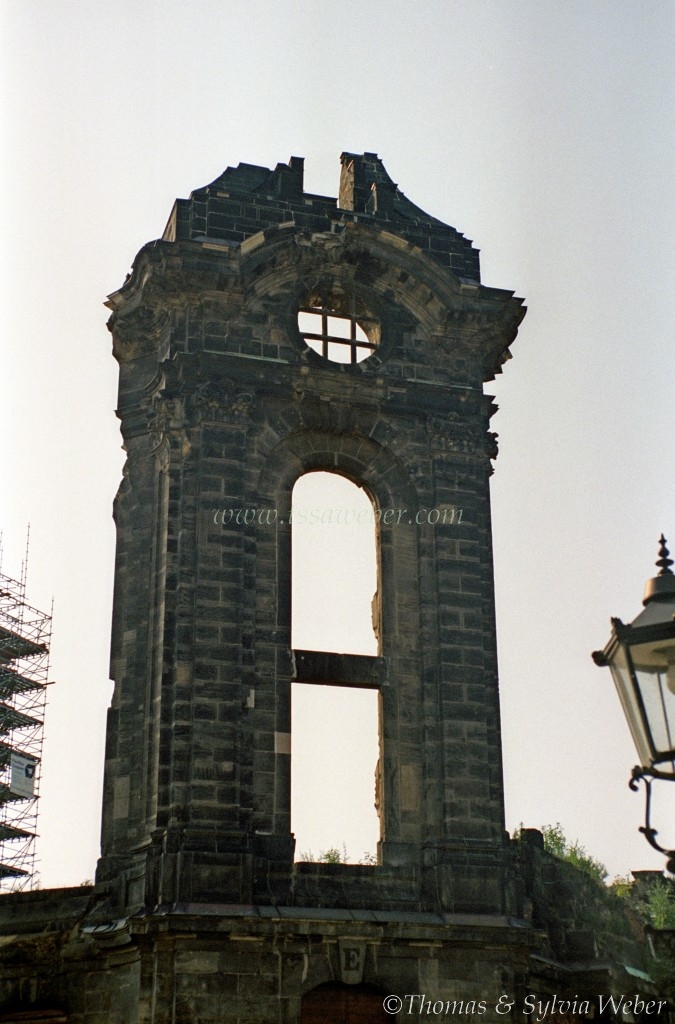 but we also owned the Bongobil and later a Travel Trailer already in Switzerland.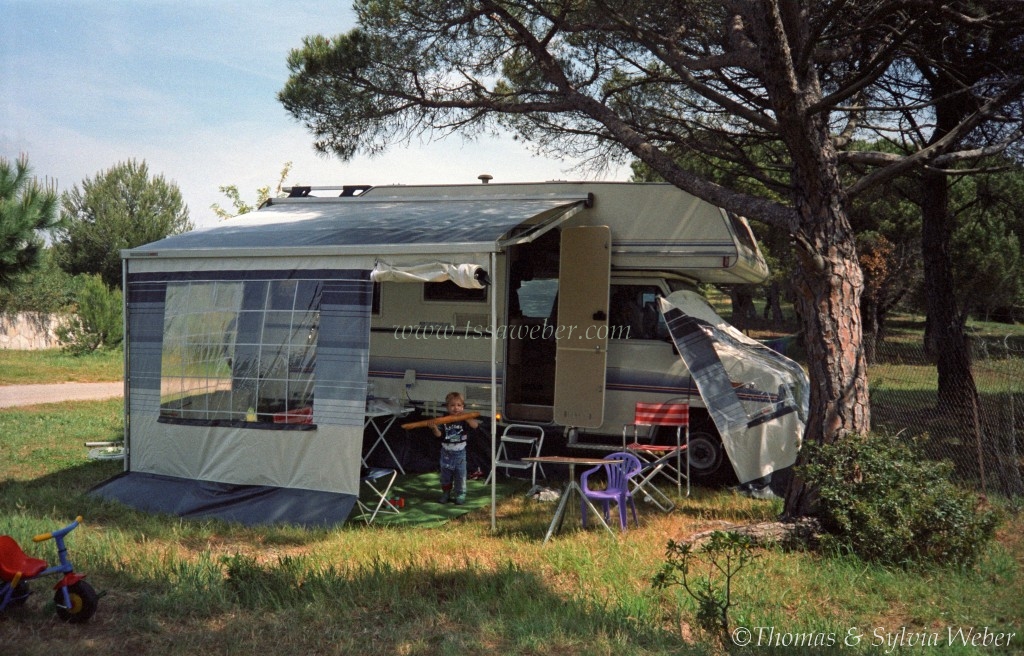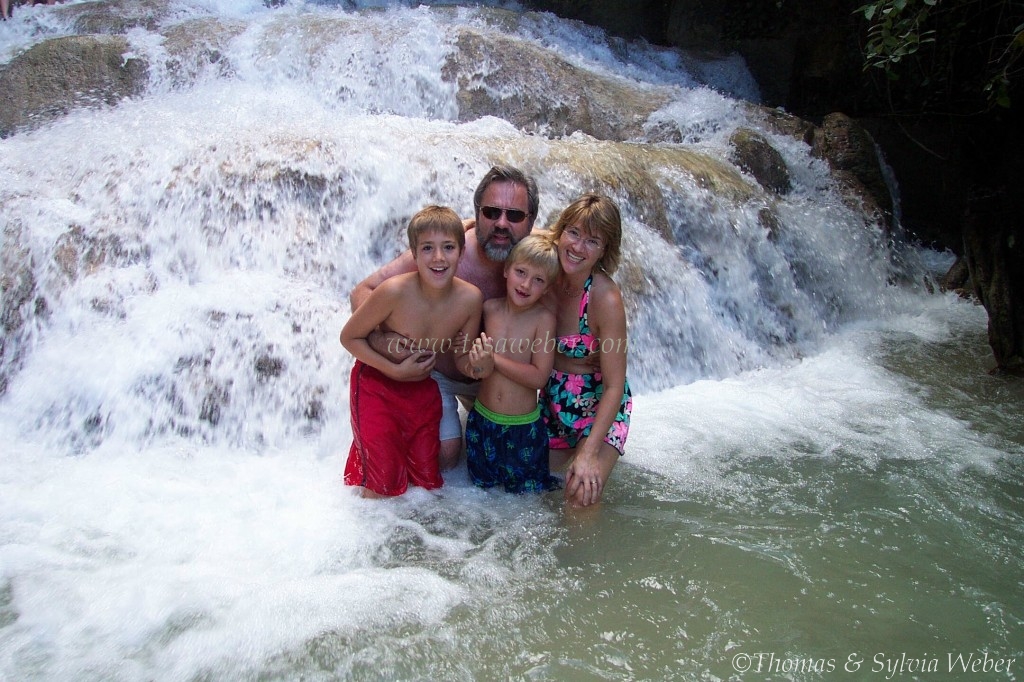 Since then we've done all our vacations, except Jamaica and Switzerland (no chance to get there by car) with the trailer.
We've been north as far as Canada, south to North Carolina, west to Yellowstone NP and east to the Adirondacks in upstate New York. We also used it for longer weekend getaways like on Memorial and Labor Day. Right now it is parked on our property in Wisconsin and we will use it there to accommodate our hunting friends in November.
In the next couple of weeks and month we will begin to publish excerpts from our travel log Sylvia meticulously maintained during all our travels.
This will give enough evidence about our life in the U.S. and why our family is so happy here.
Thomas