Lady (most of the time) Oreo and I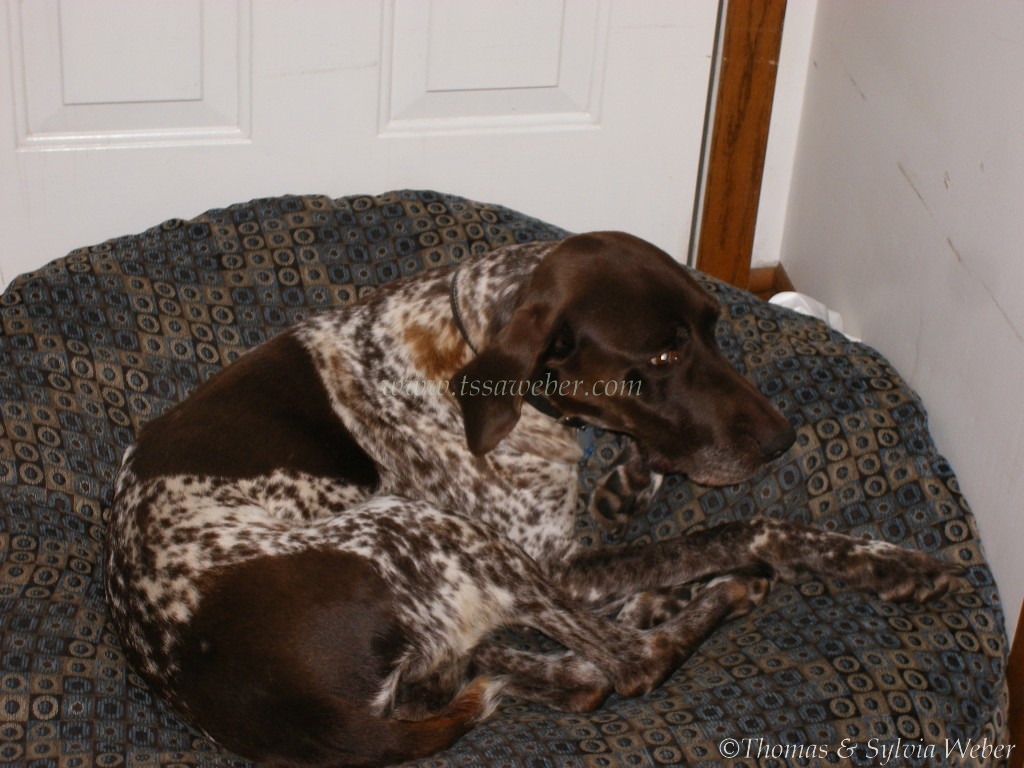 are back home from our hunting trip. Looking in the freezer my return was needed (and hopefully appreciated) because that thing was empty, not a single piece of bread to be seen. Luckily I brought a frozen loaf of my simple cabin bread with me, so the next morning sandwiches for my older son and my wife for their lunches were possible. As I will be busy the next couple of days I decided to simulate a small bakery day and try to process 9kg or 20lb dough at once. On the plan I put Cabin Bread, Zopf or Swiss Sunday Bread, Farmers Bread (Ruchbrot) and Multi Grain Rolls (Vollkorn Brötli). I started in that order as my calculation indicated that this would work with available space, bulk fermentation, proof and oven times. This morning I finished the Multi Grain Rolls as I retarded fermentation of the dough in the fridge, this retardation adds to the tremendous flavor of this rolls.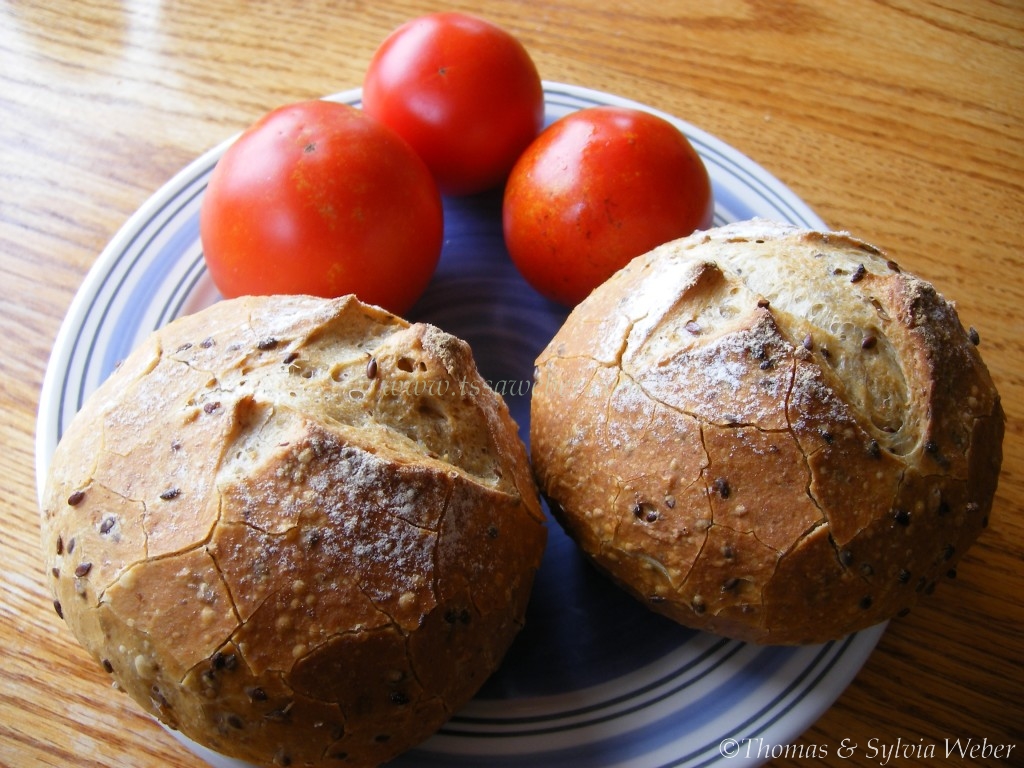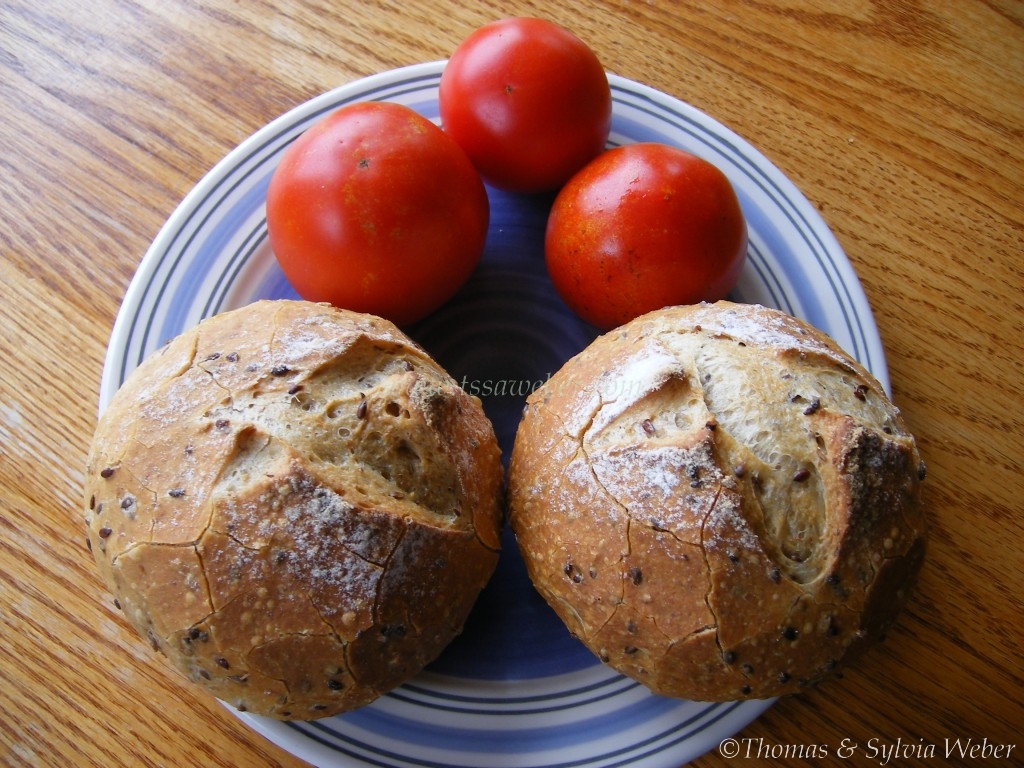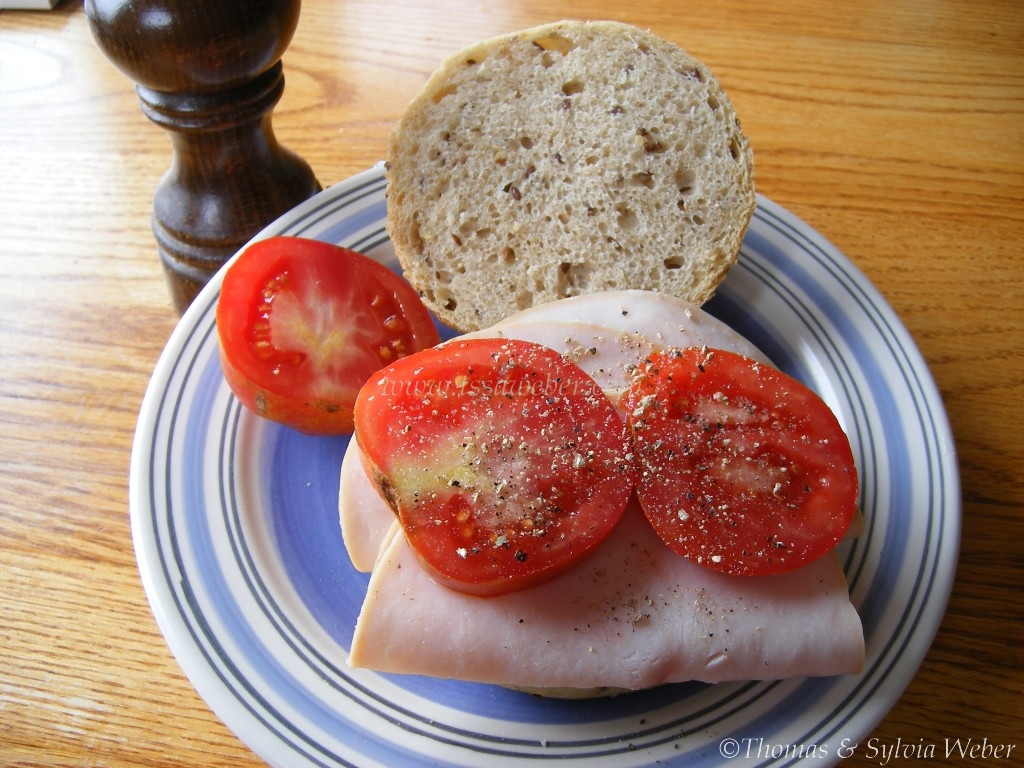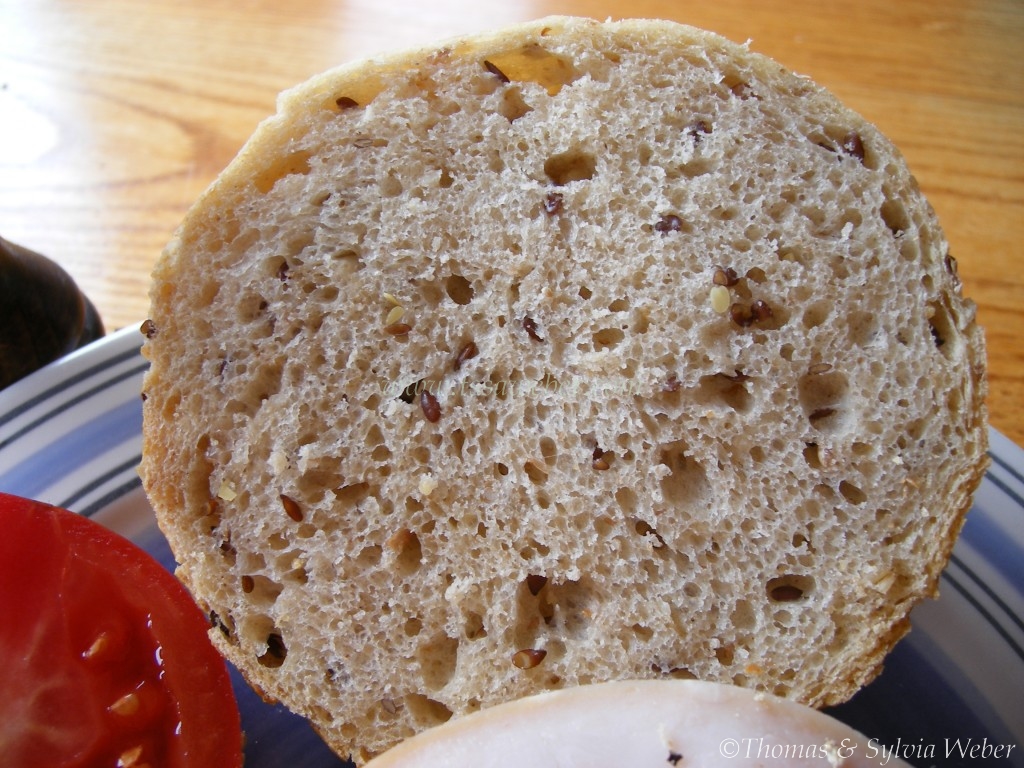 These rolls are the favorite of my wife and developing the formula took some time. I'm very happy with the result and I have to make sure there is always a batch in the freezer for Sylvia's lunch sandwich. I also believe that the rye sourdough starter (St.Clair) I got from Mark Sinclair at the Back Home Bakery in Montana gave the rolls the additional flavor and that "something special".
Listen how they are "singing" when they come out of the oven
Thomas
And here you can find the formula, give it a try and leave some comment to let me know who it went.
Printable version as PDF file for your recipe folder: Multi Grain Rolls PDF
Printable version as XPS file for your recipe folder: Multi Grain Rolls XPS
Zip file to download spreadsheet: Multi Grain Rolls Zip
And here some tips on the process: The St.Clair Process